Pain Management for Chronic Back Pain
What is Pain Management?
Pain management, also known as pain medicine, draws on many disciplines in science and the healing arts to systematically study pain, its prevention, evaluation, diagnosis and treatment, as well as the rehabilitation of painful disorders.
Diagnosis
Your doctor will examine your back and assess your ability to sit, stand, walk and lift your legs. Your doctor might also ask you to rate your pain on a scale of zero to 10 and talk to you about how well you're functioning with your pain.
These assessments help determine where the pain comes from, how much you can move before pain forces you to stop and whether you have muscle spasms. They can also help rule out more-serious causes of back pain.
If there is reason to suspect that a specific condition is causing your back pain, your doctor might order one or more tests:
X-ray. These images show the alignment of your bones and whether you have arthritis or broken bones. These images alone won't show problems with your spinal cord, muscles, nerves or disks.
MRI or CT scans. These scans generate images that can reveal herniated disks or problems with bones, muscles, tissue, tendons, nerves, ligaments and blood vessels.
Blood tests. These can help determine whether you have an infection or other condition that might be causing your pain.
Bone scan. In rare cases, your doctor might use a bone scan to look for bone tumors or compression fractures caused by osteoporosis.
Nerve studies. Electromyography (EMG) measures the electrical impulses produced by the nerves and the responses of your muscles. This test can confirm nerve compression caused by herniated disks or narrowing of your spinal canal (spinal stenosis).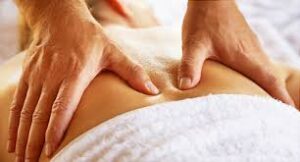 Role of Pain Management for Chronic Back Pain
In spine and musculoskeletal cases, pain management serves a variety of purposes. Pain management is usually distinguished from surgical treatment.
Pain management and the techniques it uses may be employed as follows:
To help identify the source of a patient's back pain
As an alternative to surgery, as part of an aggressive conservative (nonsurgical) care program
To help determine the areas to be addressed surgically
To help rehabilitate the patient after surgery
For patients after surgery to cope with residual or recalcitrant pain
Pain management uses a wide variety of techniques to address pain and painful disorders. The scientific basis for these approaches ranges from those that are completely without experimental support to those whose effectiveness has been well demonstrated in clinical trials.
In view of the diverse uses and methods of pain management and pain medicine, an overview of this fast-developing field is needed. The next page of this article highlights certain aspects of this diverse area.

Common Causes of Chronic Back Pain
Chronic back pain is usually age-related, but can also result from a prior injury. The most common causes include:
Arthritis of the spine —the gradual thinning of the cartilage inside the spine
Spinal stenosis —narrowing of the spinal canal that may lead to nerve pain
Disc problems, such as a herniated or bulging disc
Myofascial pain syndrome—unexplained muscle pain and tenderness
In some cases, it's difficult to pinpoint the cause of chronic back pain. "If your doctor has exhausted all diagnostic options, it's time to seek a second opinion from a back pain specialist," recommends Nava. It's important not to make rushed decisions or undergo extensive medical procedures until the origin of the pain is found. Not only may they not help; they could make the pain worse, warns Nava.
If the source of the pain is not known or can't be treated, your best option may be to work with your doctor on reducing the flare-ups and making the pain manageable with nonsurgical treatments.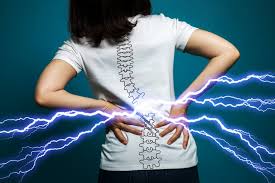 Ways to Manage Low Back Pain at Home
Perhaps you bent the wrong way while lifting something heavy. Or you're dealing with a degenerative condition like arthritis. Whatever the cause, once you have low back pain, it can be hard to shake. About one in four Americans say they've had a recent bout of low back pain. And almost everyone can expect to experience back pain at some point in their lives.
Sometimes, it's clearly serious: You were injured, or you feel numbness, weakness, or tingling in the legs. Call the doctor, of course. But for routine and mild low back pain, here are a few simple tips to try at home.
Chill it. Ice is best in the first 24 to 48 hours after an injury because it reduces inflammation. Even though the warmth feels good because it helps cover up the pain and it does help relax the muscles, the heat actually inflames the inflammatory processes. After 48 hours, you can switch to heat if you prefer. Whether you use heat or ice — take it off after about 20 minutes to give your skin a rest. If pain persists, talk with a doctor.
Keep moving. Our spines are like the rest of our body — they're meant to move. Keep doing your daily activities. Make the beds, go to work, walk the dog. Once you're feeling better, regular aerobic exercises like swimming, bicycling, and walking can keep you — and your back — more mobile. Just don't overdo it. There's no need to run a marathon when your back is sore.
Stay strong. Once your low back pain has receded, you can help avert future episodes of back pain by working the muscles that support your lower back, including the back extensor muscles. "They help you maintain the proper posture and alignment of your spine. Having strong hip, pelvic, and abdominal muscles also gives you more back support. Avoid abdominal crunches, because they can actually put more strain on your back.
Nonsurgical Treatments for Chronic Back Pain
Physical Therapy
Exercise is the foundation of chronic back pain treatment. It's one of the first treatments you should try under the guidance of your physician and spine physical therapist. However, the same set of exercises doesn't work for everyone, says Nava. The exercises have to be tailored to your specific symptoms and condition. Maintaining the exercise routine at home is also a big part of success.
Physical therapy for chronic back pain may include:
Retraining your posture
Testing the limits of pain tolerance
Stretching and flexibility exercises
Aerobic exercises
Core strengthening
Mindfulness and Meditation
Chronic back pain is straining both physically and emotionally. To manage the frustration, irritability, depression and other psychological aspects of dealing with chronic pain, you may get referred to a rehabilitation psychologist. This specialist may recommend meditation, yoga, tai chi and othercognitive and relaxation strategies to keep your mind from focusing on pain
Diet
Some diets are highly inflammatory, especially those high in trans fats, refined sugars and processed foods. Consult with your doctor to see if your diet could be contributing to your chronic back pain and how you could change it. Maintaining a healthy weight could also help lessen your back pain by reducing the pressure on your spine.
Lifestyle Modifications
When you have chronic pain, it's important to accept your limitations and adapt. "Listen to your body and learn to pace yourself," suggests Nava. Take a break when mowing the lawn, or make several trips when carrying groceries. Take note of the activities that worsen your pain and avoid them if possible. Not only could this help your back feel better, it could also prevent the underlying condition from advancing. Another important lifestyle change to try is giving up smoking. Nicotine is scientifically known to accentuate pain and delay healing.
Injection-based Treatments
Nerve blocks, epidural steroid injections, nerve ablations and other types of injection-based procedures are available for chronic back pain. They are used when the source of the pain is known and can sometimes help rule out certain causes if the treatment doesn't work. Injections may stop or lessen pain for a certain period of time, but are not intended as long-term solutions and shouldn't be used in isolation.
Alternative Treatments
Acupuncture, massage, biofeedback therapy, laser therapy, electrical nerve stimulation and other nonsurgical spine treatments can also make a difference for chronic back pain. Talk to your spine specialist about alternative treatments that could benefit you.
Pharmacologic Treatments
Analgesics, anti-inflammatory drugs, muscle relaxants and other medications can be used to help control chronic back pain. However, most come with unwanted side effects and are not intended for prolonged use.
"Opioid medications generally shouldn't be used as the first, the only or the long-term line of treatment for chronic back pain," recommends Nava. Many of them are addictive and don't address the underlying cause of your pain. Opioids should be prescribed only after a thorough exam by a specialist and if other drugs have failed to provide relief. If you find yourself relying on opioids to get through the day, it may be time to seek a second opinion.