Kitchen Tile Flooring – Useful Tips
Why Choose Tile Flooring?
Tile flooring is all about versatility. Perfect for all climates and spaces within the home, new tile floors are ideal for homeowners looking to increase the value of their kitchen area.
Tile floors are water-resistant and provide a smooth surface that repels moisture for easy maintenance. Tile is typically very easy to clean, and any method of floor cleaning will work for tile flooring.
The options to customize tile floors are endless. Whether you're looking for ceramic, vinyl, or wood-look tile kitchen floors, you can mix and match patterns, colors, textures, and sizes for a unique design all your own.
Tile flooring is also a great cost-effective option for homeowners who don't want to spend a small fortune on real wooden floors. Little details such as grain, knots, and differences in shade are easy to replicate on tile floors.
Tile flooring is easy to replace and doesn't require extensive renovation for days or weeks at a time. If damages occur, you can easily replace a single tile (or multiple tiles) without ripping up a section of your kitchen floor.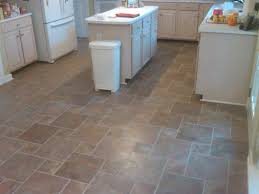 TIPS FOR SELECTING TILES
If you would like to make an informed decision when it comes to selecting tiles for your space, here are a few tips to help you.
Down to the basics
The first step is deciding what kind of tile you need. For flooring, Vitrified tiles are the best bet since they are durable and can withstand heavy traffic. For walls, you can choose either ceramic or porcelain tiles as they are non-porous or do not absorb stains. For outdoors it's best to opt for either matt finish or anti-skid tiles to avoid slips.
Size-it-up
Tiles these days are available in a wide range of sizes. Some popular sizes for floors include 300×600 mm, 600×600 mm, 610×610 mm and 800×800 mm, while wall tiles generally come in sizes of 250x350mm, 300x450mm, and 300x600mm. According to experts, large format tiles lend a more spacious look to space. However, it is advised to match tiles to room size.
Choose the right finish
With digital printing, it is now possible to recreate any pattern on a tile. However, the pattern and design should not be the only deciding factor. It's important to identify the right finish as well. Glossy tiles look great on walls, while stone finish tiles are ideal for exteriors. For bedrooms, wood finishes are recommended since they lend a warm feel while for bathroom and kitchen walls one can experiment with metallics and mosaics in combination with plain tiles. For living rooms, natural finishes and designs are recommended while for restaurants its advised to look for anti-skid, high resistance vitrified tiles with a pattern or a design that suits the déco.
The right colour
For flooring, it is usually advisable to opt for light colours to create an intimate look indoors. For outdoors one can experiment with darker colours. Light colours make the room look more spacious and airy while dark colours are easier to maintain.
Plan ahead
Always purchase an additional 5-10% more tiles than you actually need. This takes care of cuts and breakages should you have any. Most companies will offer a refund on unused boxes of tiles.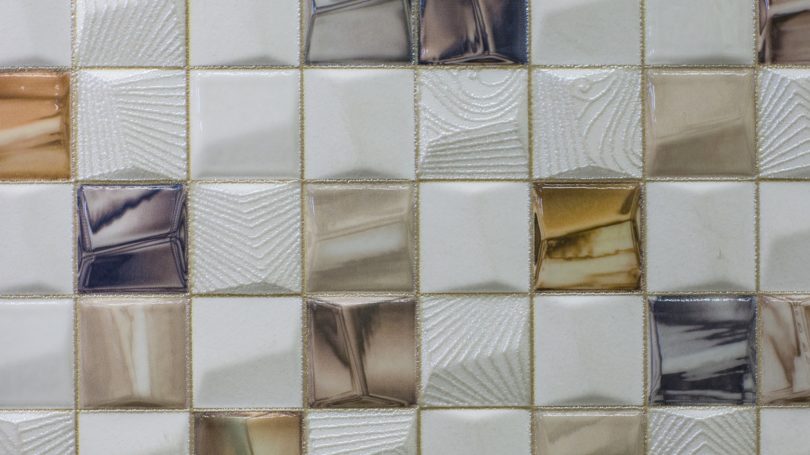 Choose a floor tile that can withstand your family's habits:
When choosing floor tile it has to be durable enough to withstand heavy traffic, pets, spilled foods and cleaning supplies.  Ensure that you purchase floor tile that is called 'floor tile'.  If you choose a wall tile for a floor the coefficient of friction (COF) will be too low, which in turn means it's too slippery for walking. Instead choose floor tile that has a slight raised pattern, or texture to it to allow for a safer kitchen floor. For a more refined and elegant look consider using quarry tile. The clay and limestone based tile is fired to look like natural stone. Quarry tile is more expensive than the traditional ceramic tile, but is gorgeous in the right application.
CONSIER WARM OR COOL KITCHEN TILE CHOICES
The kitchen is another room in which tile colour selection is important, particularly because this is the heart of the home.
When deliberating over what tile colour to use in the kitchen, consider the colour of your kitchen units and surroundings.
Depending on the look you are after, colours such as cream,  beige and brown as floor colour options can contribute to creating an impression of warmth, whereas colours such as blue and green against the walls, achieved through glass mosaics or wall tiles, will make the room feel cool.
A red, auburn or orange palette against the walls will create a warm and welcoming atmosphere.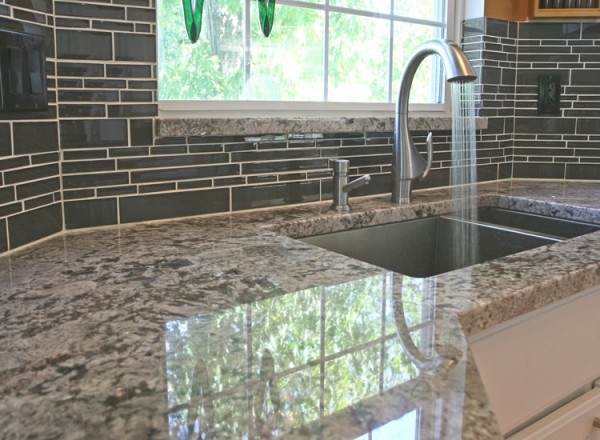 Advantage
Tile comes in many colors and shapes, so it can fit in with any style of home. Thanks to modern printing technology, it's also possible to create ceramic tile with virtually any pattern. It can mimic the look of natural stone or even wood, though it won't feel like wood underfoot.
Tests at Consumer Reports found porcelain tile to be the most durable type of flooring, resistant to scratches, dents, and moisture. It's also very easy to clean. Glazed ceramic and porcelain tile require very little maintenance, though other types need more.
Disadvantages
Tile feels cold and hard underfoot, and it makes footsteps sound louder. Glazed ceramic tile can also be slippery unless it's coated with a special anti-slip finish.
Durability varies depending on the type of tile you choose. Terracotta tile requires regular sealing. Glazed tile is easy to clean and maintain, but the lines of grout between the tiles can stain if you don't seal them regularly. And although tile is a durable material, it's not that easy to fix if a single tile happens to crack.
Best Uses
Consumer Reports says porcelain tile is the best choice for high-traffic areas, such as kitchens and mudrooms, as well as for wet rooms such as baths and laundry rooms. It's also ideal for an enclosed porch or sunroom.